August 16, 2018, 04:10:04 PM
Welcome, Guest
News:
Summer will be upon us soon! Make sure you check the Meets subforum to see if there's a get-together near you!
3
on: August 15, 2018, 10:57:44 AM
Started by greywolf27030 - Last post by greywolf27030
Code good until October 14, 2018 for 5% off.

8999698582360605

Jack Byrd
4
on: August 14, 2018, 04:42:30 PM
Started by belleaudb - Last post by belleaudb
Head will be completed Wednesday.
Shop ordered SBI valves in Inconel alloy. Not sure if original valves were stainless or some other alloy but Inconel is best for turbocharged engines.
This is the tool I used to clean the deck surface, along with brake cleaner and acetone. The blades are 2 ended and a box of 150 were only $7.00. I no longer use scotchbrite pads due to concerns of damage due to residual abrasive particles. Many OEM's will void warranty if any abrasive products were used to prepare surfaces for sealing.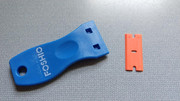 5
on: August 13, 2018, 06:04:29 PM
Started by Aus Capri - Last post by belleaudb
The PRC solenoid only operates during hot starts. It blocks vacuum to the fuel pressure regulator to provide full fuel pressure to avoid fuel boiling in the fuel rail.

On my car I bypassed it completely.
6
on: August 13, 2018, 05:47:57 PM
Started by belleaudb - Last post by belleaudb
More cleanup.
Intake and valve cover are cleaned. Cleanup on engine deck in progress. Will backflush oil feed to head once deck is clean. Flush oil return holes with acetone while oil drain plug is out.
Will install new filter and oil (Delo 5w40 full synthetic) in preparation of reassembly. All coolant hoses will be replaced.
Timing belt, tensioners and water pump have less than 10,000 miles on them so they will not be changed.
Will install new Denso Iridium plugs, gapped at .028.
Back hurting more.... It sucks getting old!
7
on: August 13, 2018, 11:38:36 AM
Started by belleaudb - Last post by belleaudb
Car has 85,000 or so miles.

Dropped the head off for a rebuild. Will install new exhaust valves instead of machining the old ones.

Estimated 3 day turnaround.

I might still make the all Ford show this weekend and Ford World HQ.

My back is killing me from bending over the car to work on it!!
8
on: August 13, 2018, 10:09:45 AM
Started by Gaz - Last post by Gaz
I have a GT2860RS "disco potato" Garrett ball bearing turbo on the shelf here, saved for a special project. It's a T25 flange.

Have been looking into getting a TIG welder.

If I ever get around to mocking it in an engine bay I'll pass the fitment info to you

Any way you could send it to me?
9
on: August 13, 2018, 12:25:33 AM
Started by Aus Capri - Last post by Aus Capri
I swapped the ecu as well so i cant easily swap it back to see any difference
10
on: August 13, 2018, 12:22:01 AM
Started by Aus Capri - Last post by Aus Capri
I have been told it is Fueltronic, I got it off a guy here in Australia, I was going to send you my ecu but i was told the American and Australian Chips may be different due to different fuel standards? He is the administrator of fordlaser.com and posts as FOSGATE, he seems very knowledgeable about everything B6T.
Have you ever heard of this chip?
I seemed to get a problem with the solenoid valve on the fuel regulator vacuum line when i switched to this ecu, it was making things very lean so i bypassed it with vac line straight from the manifold to the fuel pressure regulator. Does the ecu control this solenoid valve or is it something else, FOSGATE said its not on the ford lasers. Is it just to make for easier starting by cutting the vacuum?

Other things i have tried are,
New fuel pump
New fuel pressure regulator
Checked TPS and setup correctly, seems fine